Resize Image
The 'Resize Image' feature is available on the Share Page only for assets selected with the same aspect ratio – tab is disabled if assets with different ratios are selected. This feature maintains image proportions by default, is restricted to only JPG and PNG filetypes and cannot watermark and resize images at the same time.
Getting Started: Navigate to the share page for a specific asset with an image filetype and select 'Resize Image' in the sub-navigation.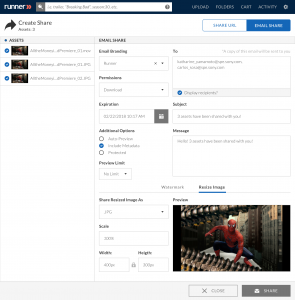 Step 1: Enter all required information in the input fields within the 'Resize Image' using the dropdowns.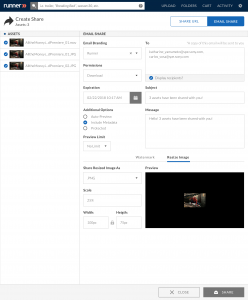 Step 2: Click 'Share' when all input fields are filled out.