Filter Assets
---
Step 1: Enter a search term in the search bar. Assets returned will be displayed based on your search criteria and sorted by relevance. Refine your search results by selecting metadata filters from the filters drawer.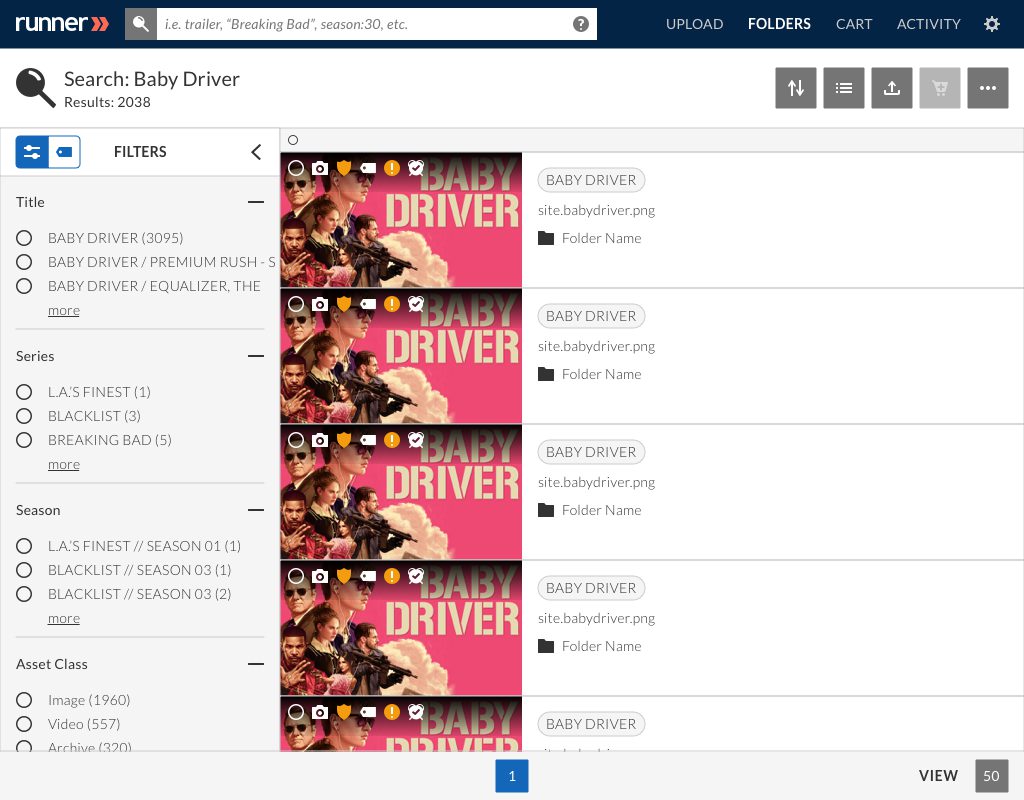 Step 2: To collapse a filter category in the filters drawer, click

. To expand a filter category, click

.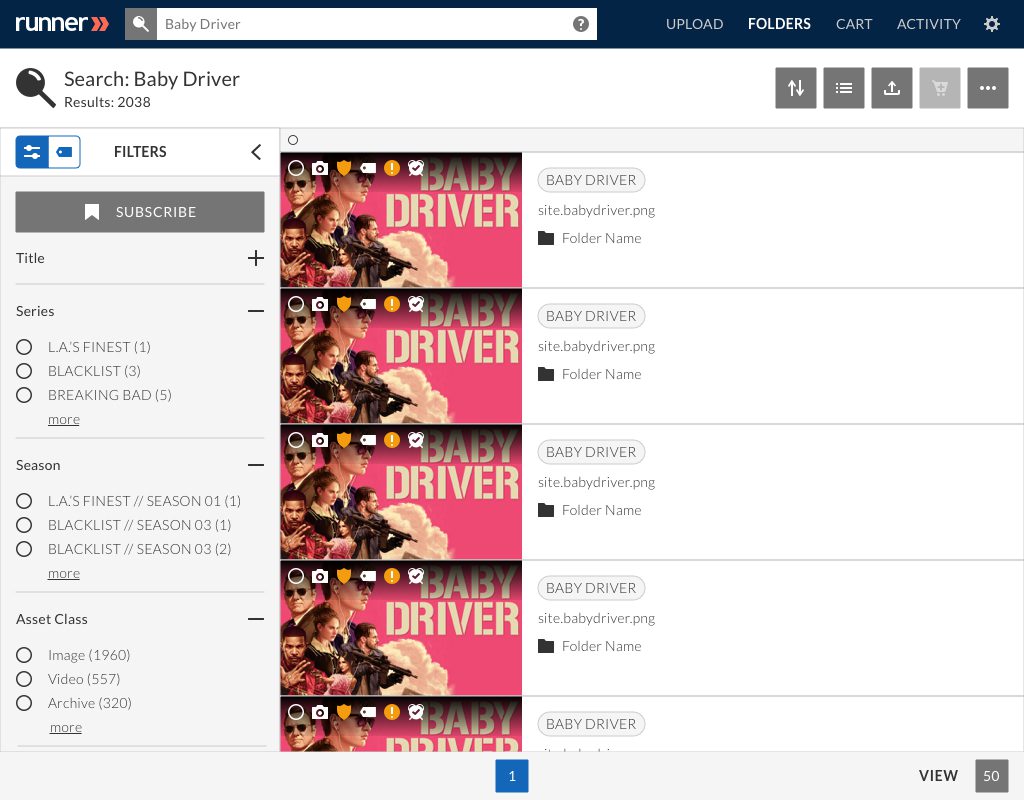 Step 3: Click 'More' to expand the filter category which will display more metadata filters and a search bar to search within that filter category. To collapse the filter category, click 'less' or

.
Note: When the filter category is expanded, that section is scrollable. To scroll through that filter category, double-check your mouse is hovered over that section.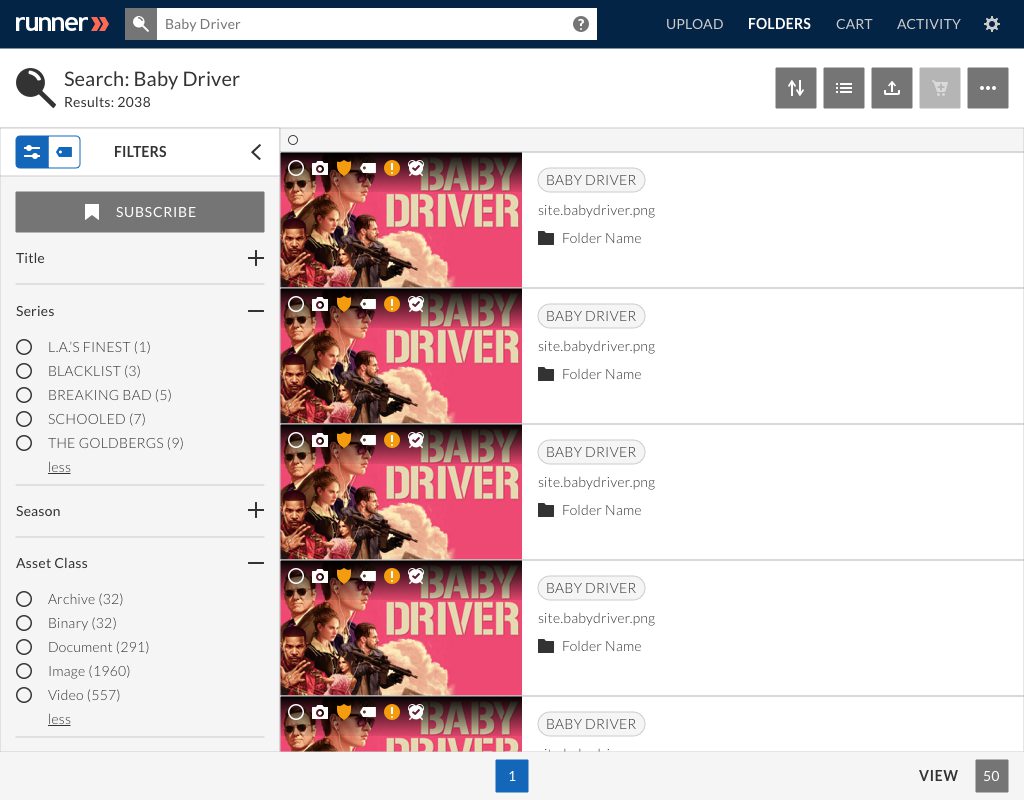 Step 4: To search the expanded filter category, type in the search bar a search term. We implemented a typeahead search, so if you type 'p' Runner will automatically display search results beginning with the letter 'p'. When you've found the search filter criteria you're looking for, select

.
Note: You can select multiple filters from each filter category.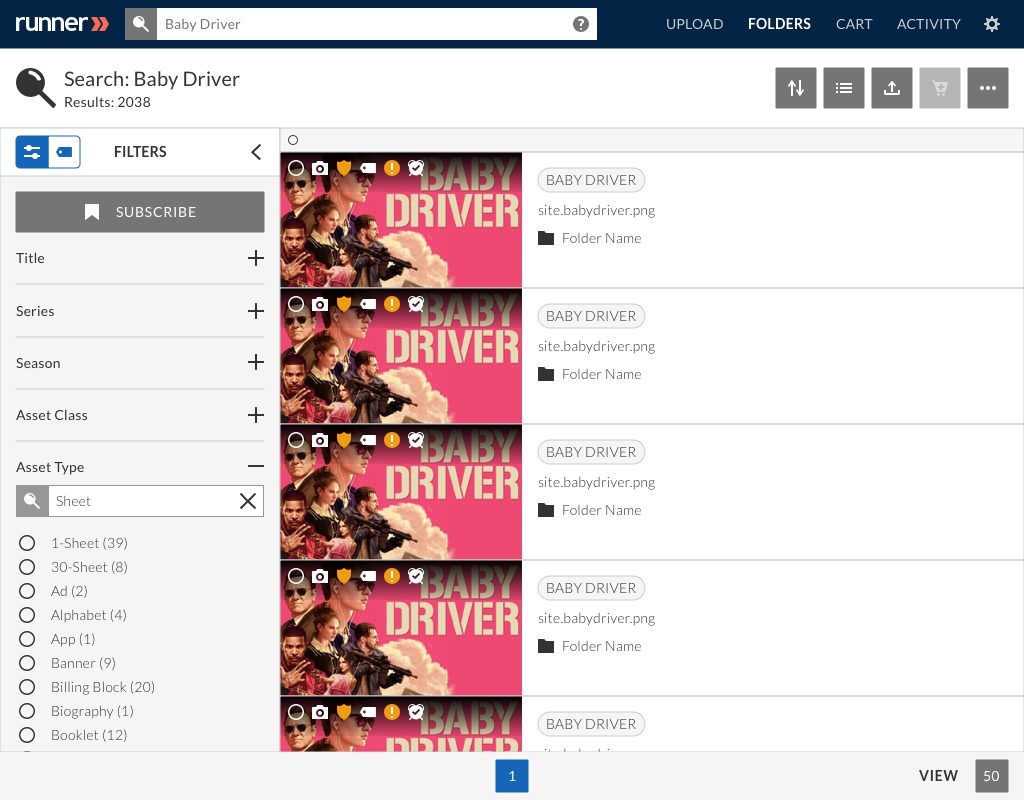 Step 5: After the search results page has loaded with new search results, your selected filters will be displayed in the filters drawer.
Note: To clear your selected filters, click

or 'Clear All'.