Move from Cart to Other Cart
Moving item(s) from one cart to another is a simple way to move assets between multiple carts. This feature is only accessible from the Cart context menu as a modal.
Getting Started: Navigate to a designated cart, click the context menu

, and select 'Move To Cart' from the dropdown.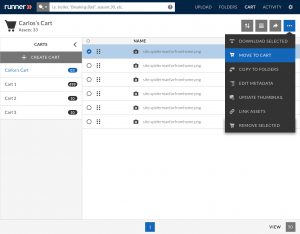 Step 1: Click the cart that you will move your selected assets to. Each cart is limited to 500 assets.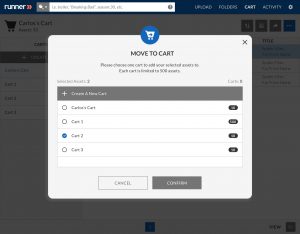 Step 2: Click 'Confirm' and your assets will be moved to the designated cart destination.