Limit View and Download on Shares
When creating an email share or generating a share url, users can limit the number of times an asset is previewed or downloaded.
---
Step 1: Navigate to the asset(s) you would like to share. Click

and select 'Share' from the context menu.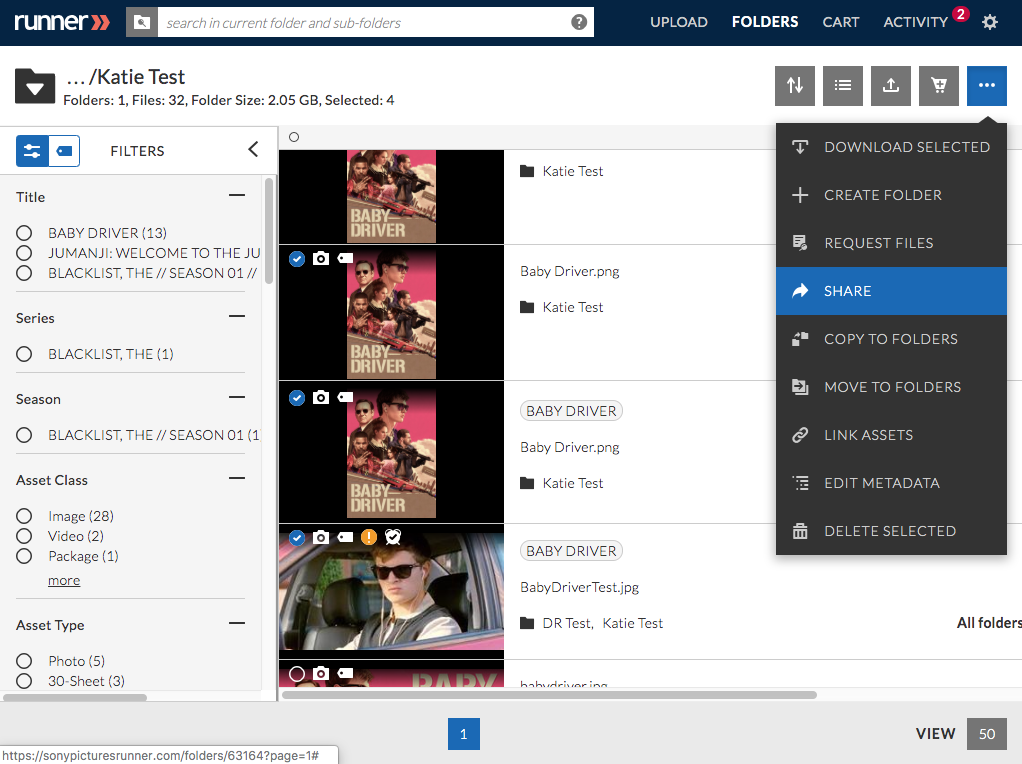 Step 2: Click 'Email Share' and enter the recipient's email address(es), subject, and message. Select the email branding, permissions, and expiration date for this share.
Preview Only: recipients can only view the asset(s), but not download them
Download: recipients can preview and download the asset(s)
Proxy Only Download: recipients can preview and download the asset's proxies
Auto-Preview: will preview the asset(s) automatically when the recipient opens the share
Protected Share: will prevent shares from being forwarded to unintended recipients (the recipient will have to verify themselves in order to access the shared assets)
Include Metadata: recipients can view metadata associated with the shared asset(s)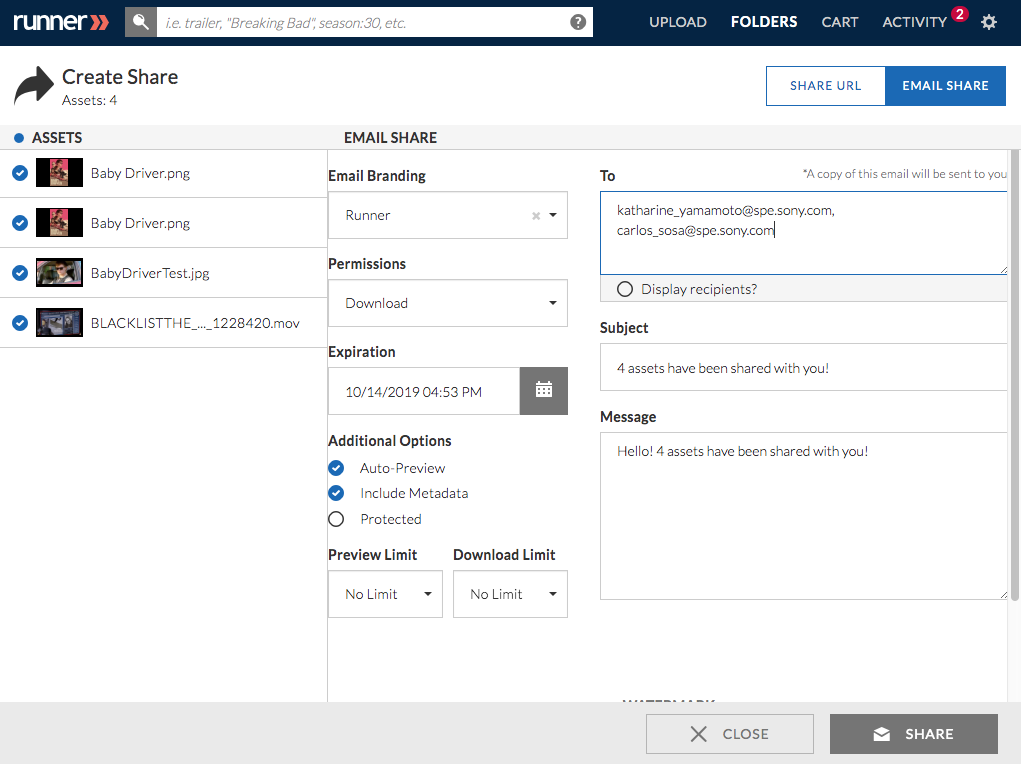 Step 3: To limit the amount of preview and downloads per shared asset select from the dropdown 'Custom'.
Note: The preview and download limit will default to 'No Limit' unless otherwise modified.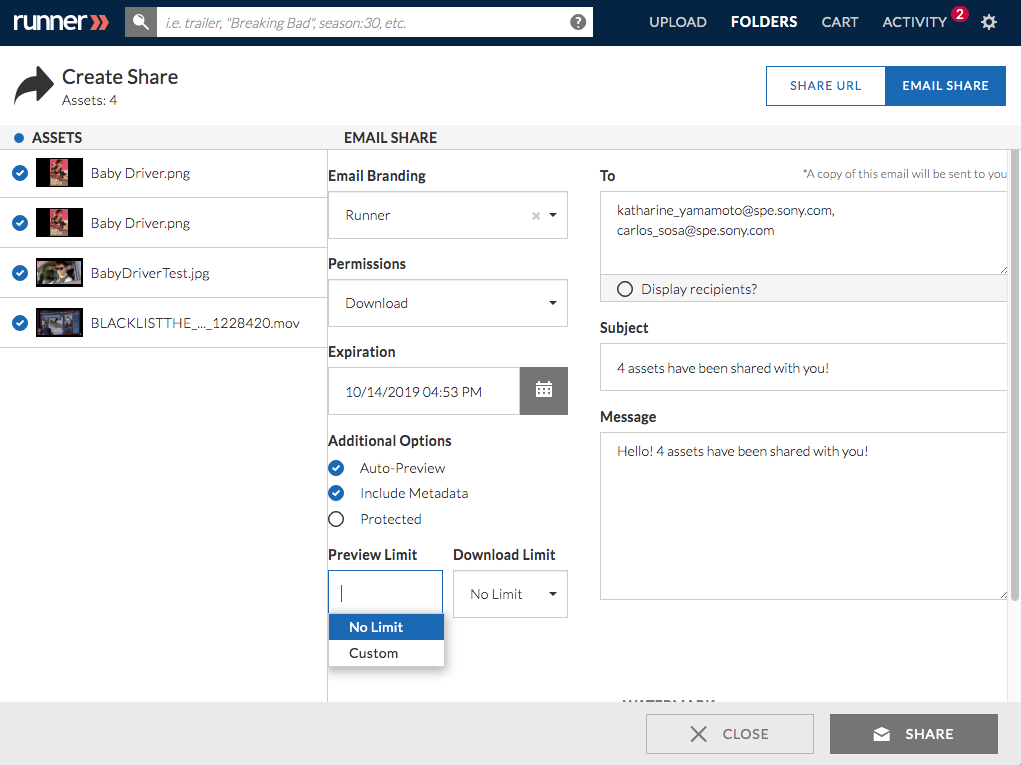 Step 4: Enter the number of preview and/or downloads per shared asset and select 'Set'. After all selections have been made, click 'Share'.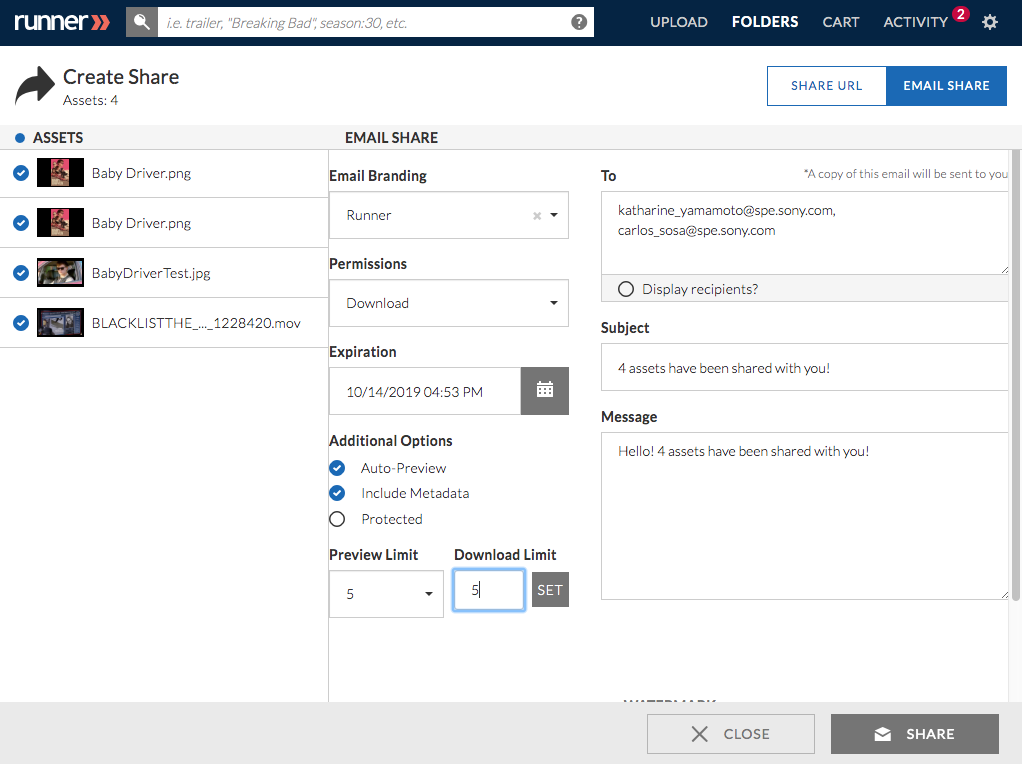 Step 5: An email notification will be sent to the share recipients.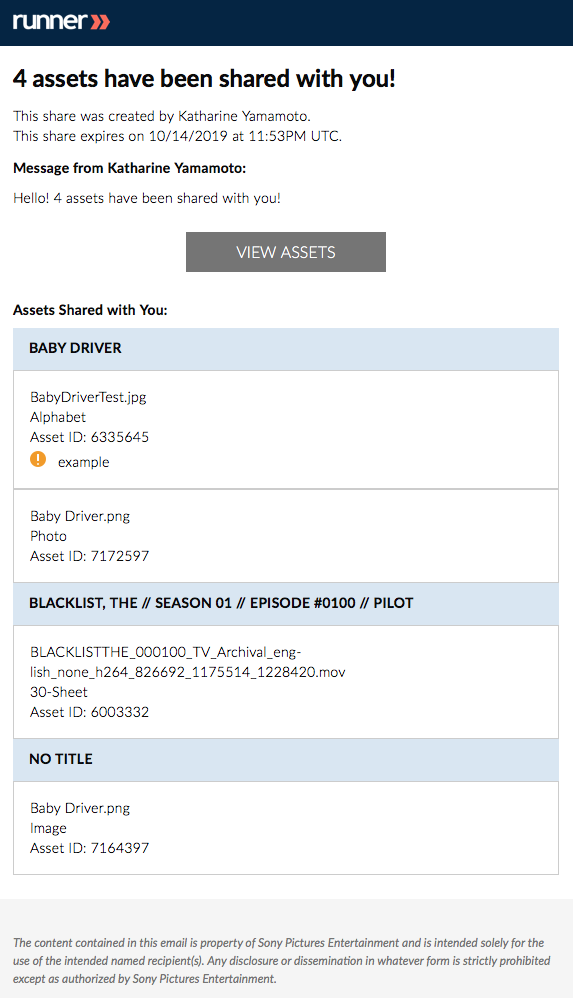 Step 6: From the share page, recipients can preview or download shared assets without logging into Runner. Under each asset's thumbnail, recipients can review and hover to see many previews and downloads they have left.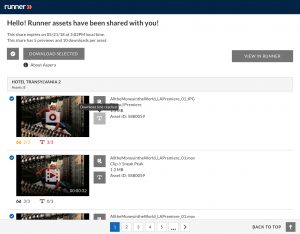 ---
Review an Email Share or Share URL with Limited Views and Downloads | Getting Started
Step 1: Navigate to the activity page and select 'Share History'.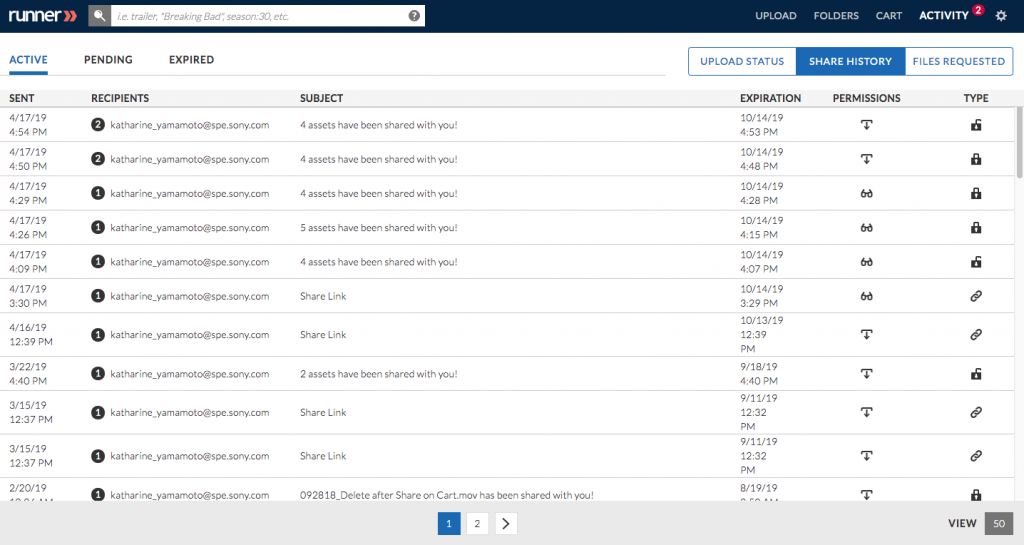 Step 2: Select the share you'd like to review. A 'Share History' modal will appear. Select 'Stats' to view the preview and download count of each recipient per shared asset. To review a specific asset, click

to expand or

to collapse.