Create a Cart
Create and manage multiple carts with up to 500 assets per cart. Your default cart, named '(Your Name's) Cart' cannot be deleted or renamed.
---
Getting Started
Step 1: Click on 'Cart' in the navigation bar to navigate to your carts. Click 'Create Cart' in the side drawer to create a new cart.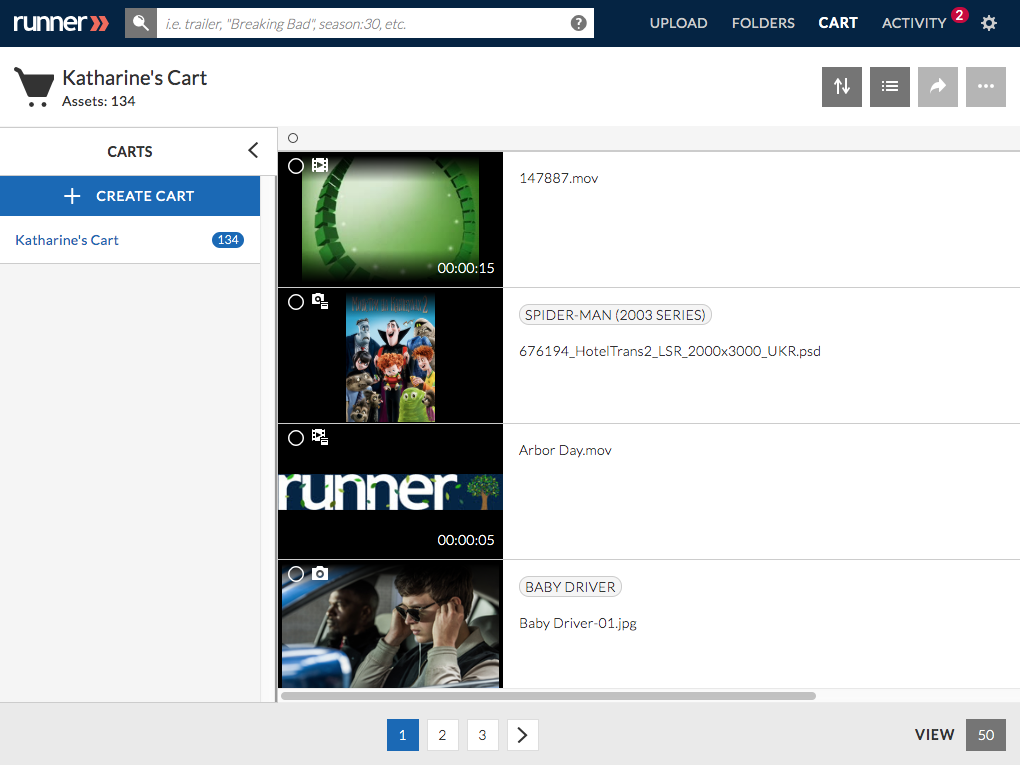 Step 2: The 'Create New Cart' modal will appear. Enter a name for this new cart and click 'Create'.
Note: The cart name can be a maximum of 40 characters.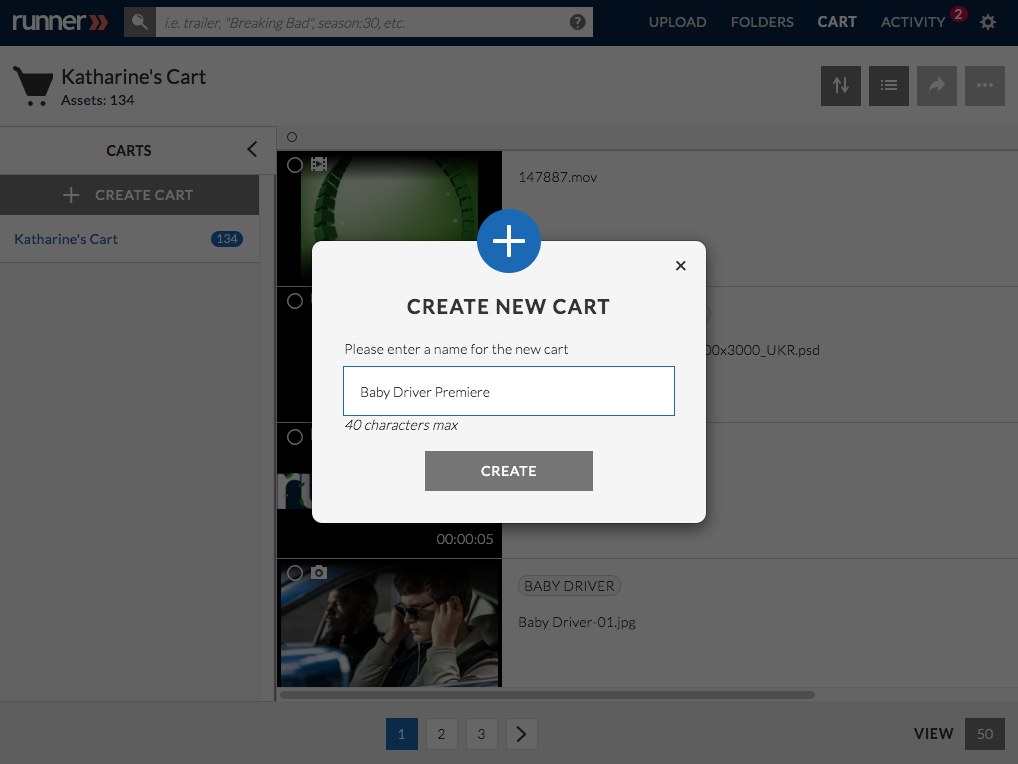 Step 3: Your new cart is available in the carts drawer!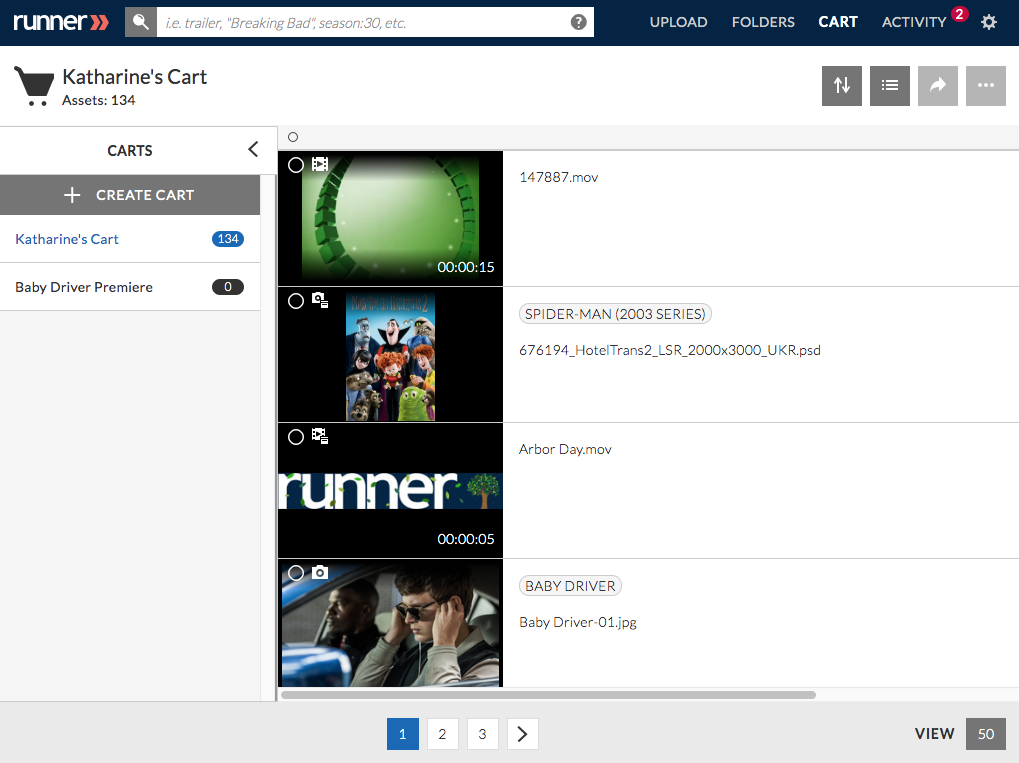 Step 4 (Optional): You can also create a new cart from the 'Add to Cart' modal. From search, folders, or the asset details page, click
to add your selected asset(s) to a cart. Click 'Create a New Cart' and enter a name. Click 'Confirm' when all selections have been made.
Note: You cannot create a new cart from the 'Add to Cart' modal and then deselect it. The cart you just created has to remain selected.